How to get a UK student Visa: four simple rules
The education system in the UK is considered as a global benchmark of quality. Each year hundreds of thousands of students come to study in England, Wales, Scotland and Northern Ireland. Higher education is a great benefit of the country's economy, which is why the British government has created transparent conditions for obtaining a visa for international students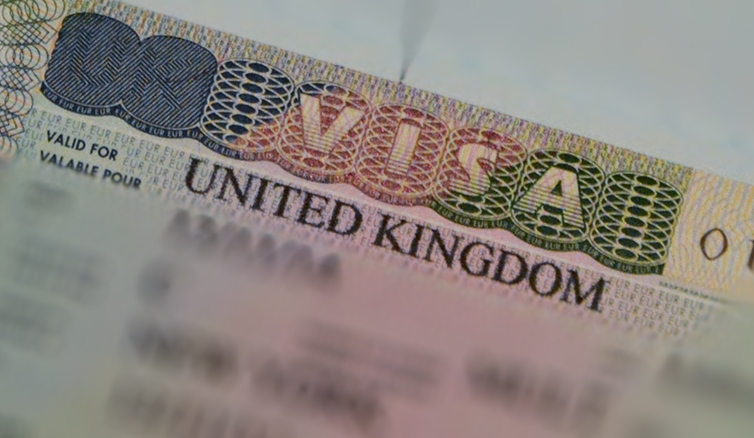 Although distance learning is becoming increasingly popular in the UK, visa problems are still relevant for many students from overseas. UII gathered for its blog readers four simple rules that will help effortlessly get a visa to study in the UK:
Select the correct type of visa you need. For example, if you are under 18 years old, you need a Tier 4 Student visa for children. And if you are a graduate who intends to work in the UK, you have to choose between other visas: Tier 2 General visa (for recent graduates with a degree), Tier 5 temporary worker visa (for those who are applying from abroad), Tier 1 for Graduate Entrepreneurs (candidate must be endorsed by British higher education institution).
In most cases you need Tier 4 General student visa. This visa means that you are offered a place on a course and you can understand, write, speak and read in English. Very important is to have enough money to support yourself and pay for your course. Also, you can apply for Short-term study visa, if you're doing a short course of study in Great Britain.
Start the visa application process as soon as possible. You can start it three months before the beginning of the course, but it is recommended to do research even long before this moment. The main rule – the sooner you start the better are chances to get a visa. Note that the decision to issue you a visa can take three weeks or even more. In addition, some students will be required to confirm their English and pass a test to get a visa.
The other important recommendation for applicants is to carefully analyze the financial side of their studies and make sure that the chosen one is really the most appropriate for you. And only then begin the visa application procedures. Many practical and interesting cases can be found on local Internet forums and blogs, where other prospective students share their experiences. There you can learn about some unforeseen problems and common mistakes to avoid.
Be honest with consular representatives. Carefully read the list of required documents, actually the main of them are your passport and some proof of your opportunity to pay for courses and living in the UK. Be ready to be asked for additional documents. But the main thing you have to do is not to lie in any way in your application. Usually false information can be easily checked. And if you lie, you have a big chance not to be given a visa.
Another story you have to know is the intermediaries business: some companies may say that they are giving a guarantee of visa issuing for "some additional money". Any mediator has no right to do this and when someone gives you these promises you can be sure that it is dishonest companies that earn on inexperienced students. Of course, there are reputable companies who simply advise applicants, but, believe us, the UK government is doing their best in order to give you all the information on the Internet and successfully obtain a visa to study by your own.
If you are denied a visa, do not give up. You can start the application process again. But keep in mind that the money for the visa application process will not be returned. Some applicants before deciding to go for a full-time course in British university visit the UK as tourists. In that case you have an opportunity to feel the local atmosphere and to understand is it your choice to study here or not. Therefore, if you have such opportunity, visit the UK as a tourist first.
After all, if you are denied a visa, or you do not have enough money for full-time study at a British university, you can choose a distance education programs in the UK. Now online courses are gaining popularity worldwide. And almost all universities are offering different degree courses online. If your goal is a quality education, but not the permanent residence in England, then getting online degree is a far-sighted decision.