UK Higher Education Student Enrolments by Subject Area in 2014/15 Infographics
In 2014/2015 educational year according to official report there were recorded 1.39 million of enrolments.   766 thousands of female students decided to get a higher education in the UK decide (male – 625 590).

Data from UK Higher Education Statistics Agency also show that the most popular areas were Business & administrative studies (191 495 enrolments) Biological sciences (148 140) and Subjects allied to medicine (144 415). Watch the  top-10 subject areas by enrolments in new infographics from  University of International Innovations.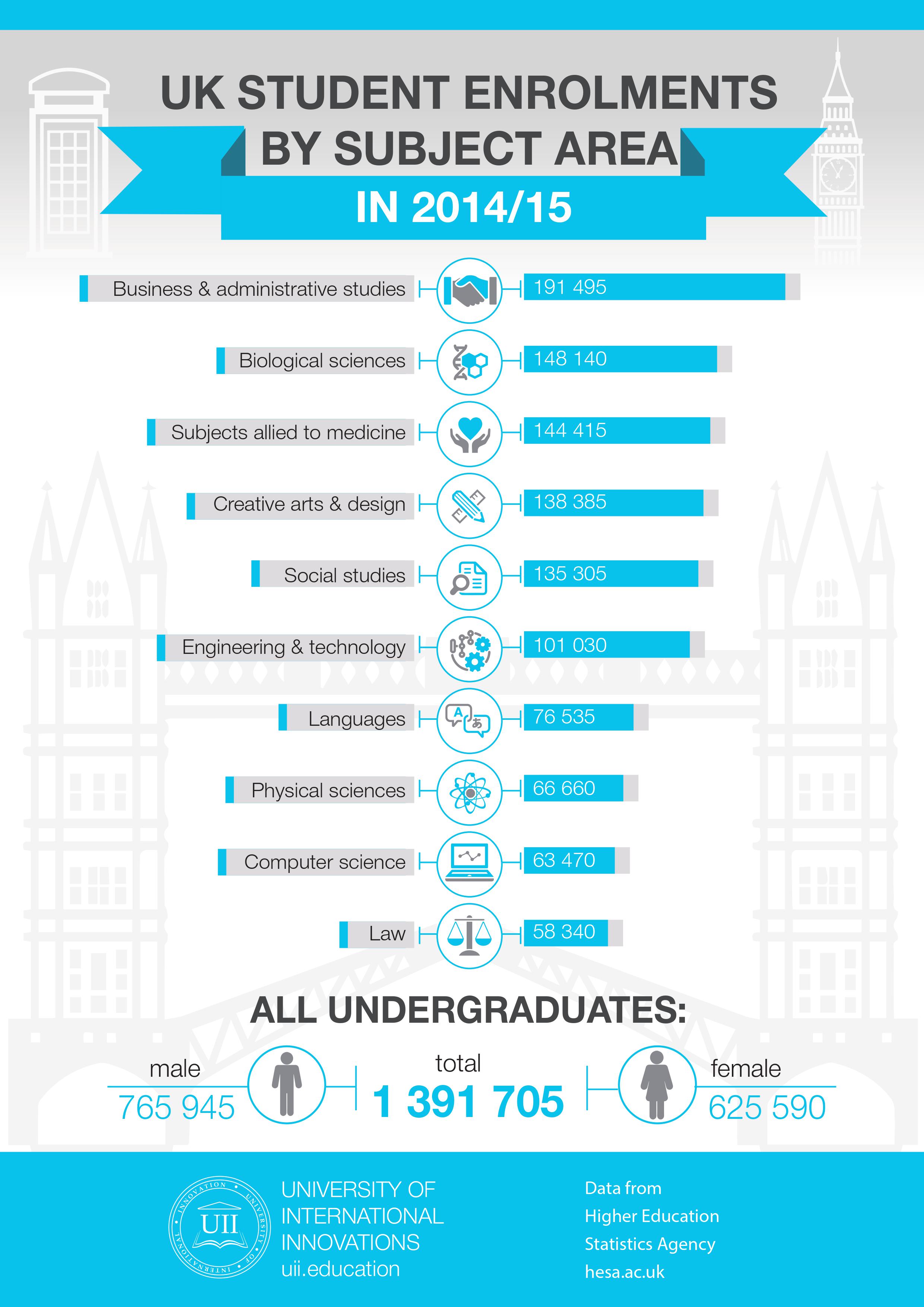 You are free to share and publish this infographics mentioning the author – University of International Innovations and linking to uii.education.